Your business needs a custom-designed website to get a competitive edge. With customization and incorporating the best features, you can definitely design the website you want. A customized website made with Figma to HTML is a great idea. You can visualize your website's design on Figma so you know how it will appear and what features it will have. You can then use a Figma to HTML converter to convert it into HTML and CSS code. By using this method, you're free to create a website custom-tailored to your interests or as per your aspirations.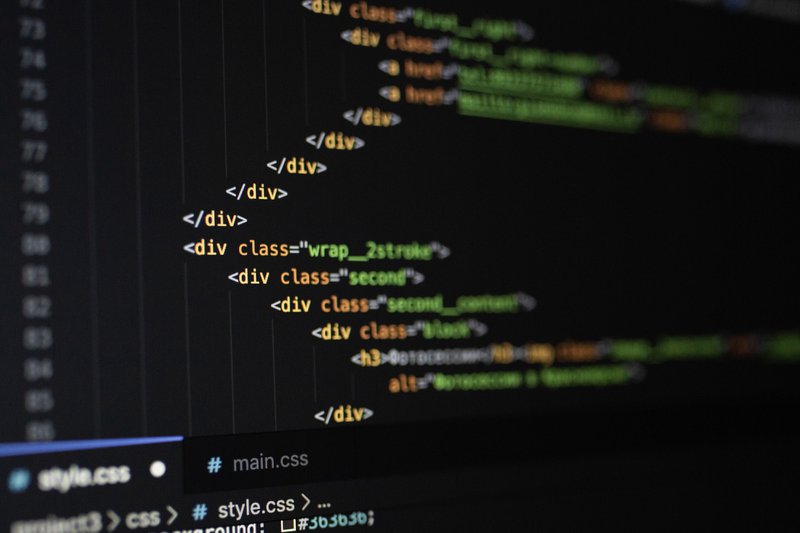 The use of third-party exporting tools is a good option if you want to convert the code in a professional manner. Many online tools such as FifmaFy can facilitate the job of converting Figma designs into HTML code. Keep reading to learn more!
Table Of Content
TLDR
Using Figma, you can create an eye-catching design that will captivate your audience. The designs you create in Figma can be converted into responsive websites.
There are 3 ways through which you can generate HTML from Figma.
With the help of tools such as FigmaFy, you can convert your Figma design into an HTML site that will make your customers and drive more revenue.
What Is Figma?
Figma is a popular tool for graphic design and prototyping. The app comes with many offline functionality features that can be accessed by desktop apps on Windows and macOS. In addition to the Figma desktop version, Figma also has a mobile edition that lets users see prototypes on mobile devices. You can use this tool to create interactive user interfaces for websites and apps, as well as wireframes for web pages and apps. Besides design for social media posts, it can also be used to build prototypes. Using processes such as Figma to Magento or conversion into another platform, a developer can create a visually appealing website.
It is best suited for developing high-fidelity prototypes and websites when you export your Figma design to HTML. Throughout this article, you will learn how to do this, what it looks like, and just how simple it is.
Figma to HTML Conversion Trend: Why Is It So Popular?
The pace of development for Figma has accelerated. Having the fastest load time, mobile compatibility, pixel-perfect quality, and search engine optimization-friendly attributes, it is the most popular way of creating interactive web designs for businesses. As a browser-based tool, it is a well-known and popular tool with its collaborative environment, integration, and migration capabilities. Figma to HTML conversion is therefore very popular.
3 Ways To Export Figma To HTML
After having designed your Figma project, the next step is to convert it into code. Understanding your requirements is the first step towards conversion. Depending on your need, the file may need to be converted to plain HTML code or it may be necessary to create a custom theme for WordPress, Magento, Shopify, or any other content management system. Exporting Figma allows you to create themes for your site. This makes Figma compatible with WordPress or any other platform.
Let's take a look at the three ways to export:
#1 By Using Figma Inspect
Figma's integration with the Code Editor allows you to easily convert design elements into code. You can choose from various conversion methods, such as Swift for iOS, CSS for web, and XML for Android. Select the required element and it will be automatically converted to code. You do not need third-party tools to use this feature because it's an in-built feature. With Figma, designing to code is thus a breeze, but SVGs cannot be exported to HTML due to some restrictions. However, you can generate the HTML code for the elements you need using this method.
#2 By Using Figma Plugins
With Figma, users have the option of choosing from a range of plugins that ease several functions. From designing to exporting, plugins can effectively make each process easier. The plugin library contains more than 450 extensions. There is a plugin called HTML Generator that can help you convert Figma to HTML. The Figma design can be converted to HTML and CSS code using this plugin. By simply selecting an element, you can see how it is coded. With HTML and CSS, you can then convert the design to a theme and then convert the CMS to the design. With this technique, you can transform Figma into PrestaShop, for example.
#3 By Using Third-party Export Tools
If you don't want to use any of the built-in features or a plugin, you can use a third-party tool for Figma to code conversion. There are many available tools on the market for converting Figma designs into code. FigmaFy is a popular online design platform that converts Figma designs to HTML code. You can use it to prototype and enhance the user experience. Figma provides easy exporting of code. For your conversion process, Figma offers both built-in methods and plugins.
Converting Figma To HTML: Step-by-step Instructions
Here's how to use the Figma to HTML converter to convert Figma to HTML:
Step 1: Start by logging in to your account and going to your design. Next, right-click on the element you want to edit. Click on the plugin titled "Figma-HTML" and then click on the plugin.
Step 2: After opening the Figma to HTML Converter, your code will appear. In order to get the code, click on the "Download" button or copy button.
Step 3: Afterwards, open the file explorer and unzip the file you just converted. Figma to HTML conversion using the Figma to HTML converter plugin can be done in this manner.
Business Benefits Of Figma To HTML
Figma to code is one of the best platforms for building a good website for your business. When you are able to create a design for your future website and then turn it into code, you may opt to use the Figma to HTML process. You can easily create a customized website according to your needs with this method.
You can then have a professional developer convert your design into a unique website based on the Figma design. In this respect, converting Figma to HTML/CSS is an excellent solution when you're building a high-quality website for your business.
Additionally, Figma's HTML-generating capabilities offer the following benefits:
1. A Widget-Friendly Coding Approach
A complete set of widgets has been developed, facilitating easy integration.
2. Customizable To Your Specifications
Theme modification is easy with the Figma to HTML code. As well as meeting your present modification needs, future customizable code requirements are also met.
3. Quality That Is Exceptional
A highly experienced team of experts would be required to code the website to meet W3C standards.
4. Complete Semantic Markup
With an easy-to-read format and plenty of comments, the coding adheres to the highest standards of web design.
5. Ranking-Based Coding
These sites are ranked higher because the code is clutter-free and easy to understand, and Google can easily index and parse them.
6. Compatible With Mobile Devices
Throughout the code, there is a consideration for proper rendering on both desktop and mobile devices.
7. Figma To Code
By using this plugin, you can convert your design to HTML or CSS. To get started, follow these steps:
The main menu can be accessed by selecting the top-left icon.
Then click "Plugins."
Click the "Browse Plugins in Community" button.
In the search bar, type "Figma to HTML" and click "Plugins".
Press the "Install" button.
To export elements, return to your design and select them.
Navigate to the main menu, select Plugins, then choose "Figma to HTML."
You can either select HTML or CSS.
Click on the "Copy" or "Download" button.
Figma to HTML Conversion Costs
There is no way to estimate exactly how much it will cost to convert Figma to CSS and HTML code. Our costs depend on the number of pages to be converted, the complexity of the project, turnaround time, and your needs. Moreover, you want any features that can be added or any upgrades that can attract more visitors. So, these are some of the factors that influence conversion costs.
Final Words
Developing a unique web-based solution requires a number of graphic editing tools. You can make a big difference when creating your website or web app if you have a proper layout in mind. Third-party tools allow you to sketch out the interface of your website and then choose a web development partner who can build the real website from the concept you have created. It will help you create a website prototype that works well for you.
FigmaFy is a simple and user-friendly application that makes creating Figma designs quick and easy. So, what are you waiting for? Sign up today and streamline your web developing process!