Do you want to convert your Figma designs and prototypes into a fully functional responsive website? Did you get the hang of designing in Figma but are still intimidated by the complexities of developing a site based on it? Read on to know the ins and outs of Figma to WordPress conversion!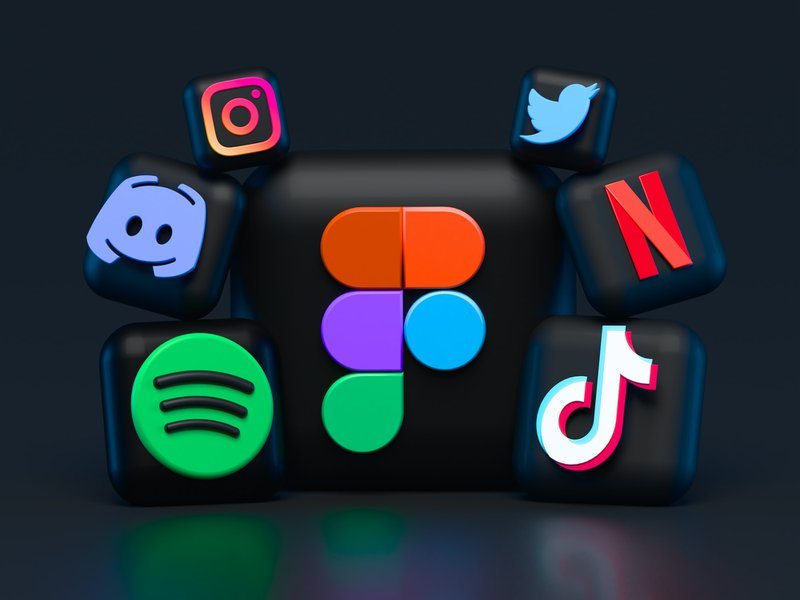 If you are not a developer, Figma to WordPress conversion may be too complicated for you. Mastering both could become a task of a lifetime. And, to add to it all, manual recreation would mean redoing work that's already done.
If you ever faced the necessity of transferring your designs from Figma to the website, you definitely wished that this process caused less stress and trouble.
Table Of Content
TLDR
Figma works on any platform, makes collaboration simpler, facilitates developer handoff, makes prototyping intuitive, and delivers great design review feedback.

To convert Figma to WordPress, upload, position, and size your design accordingly.

These tools will help you build a unique web design, provide a better customer experience, ensure a good reputation, and facilitate the use process.
Figma And WordPress: Two Greatest Tools
With the introduction of Figma, designing websites grew into a much more effective process.
Figma is a free, web-based platform. It is easy to use and allows you to build and customize your designs. Especially, people who design in teams love this tool. Their editor allows the collaboration of multiple people at the same time: a huge pro when it comes to teamwork.
Even single players of the web design market switch to Figma due to its popularity and full-blast functionality of the editor.
You can create prototypes, comment on specific elements or areas of the project, and do many exciting things. However, figuring out how to make a fully functioning website out of it is a whole other story.
WordPress is a trouble-free way to start development if you're a beginner. At the same time, it has so much to offer above this level: there are new things you can learn every day. The feeling of first-time-user confusion is pretty common for this conversion process.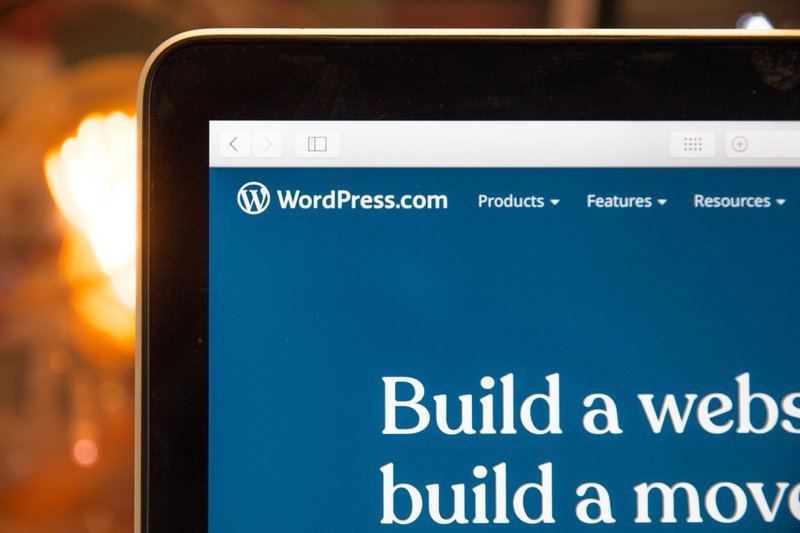 Advantages Of Figma
Works On Any Platform
Figma works on any operating system that runs a web browser. Macs, Windows PCs, Linux machines, and even Chromebooks can be used with Figma.
It is the only design tool of its type that does this, and in shops that use hardware running different operating systems, everyone can still share, open, and edit Figma files.
In many organizations, designers use Macs and developers use Windows PCs. Figma helps bring these groups together.
Figma's universal nature also prevents the annoyance of PNG-pong (where updated images are bounced back and forth between design team disciplines). In Figma, there is no need for a mediating mechanism to make design work available to everyone.
Makes Collaboration Simple And Familiar
Because Figma is browser-based, teams can collaborate as they would in Google Docs. People viewing and editing a file are shown at the top of the app as circular avatars.
Each person also has a named cursor, so tracking who is doing what is easy. Clicking on someone else's avatar zooms to what they are viewing at that time.
Real-time file collaboration helps mitigate "design drifting"—defined as either misinterpreting or straying from an agreed-upon design.
Design drifting usually happens when an idea is conceived and quickly implemented while a project is in progress. Unfortunately, this often leads to deviating from the established design, causing friction and re-work.
Using Figma, a design lead can check in to see what the team is designing in real-time by simply opening a shared file. If a designer somehow misinterprets the brief or user story, this feature allows the design lead to intervene, correct course, and save countless hours that would have otherwise been wasted.
Facilitates Developer Handoff
Figma displays code snippets on any selected frame or object in CSS, iOS, or Android formats for developers to use when reviewing a design file.
The design components can be inspected by any developer in any file they can view. There is no need to use a third-party tool to get the information.
Even so, Figma has full integration with Zeplin if teams want to do more than simple measurement and CSS display.
Makes Prototyping Straightforward And Intuitive
While other similar platforms are adding artboard to artboard prototyping, Figma has gone further by providing transitions between frames.
Figma's simple prototyping feature eliminates the need for another tool that does slideshow-style prototyping. When all that is needed is a simple presentation with transitions, there's no need to export to review tools.
Figma prototypes can be distributed just like Figma design files; anyone with link permission can view and comment on a prototype, and again, that feedback is captured in the tool's comment panel and recorded.
Developers can see the design workflow, leave direct @messages for designers, and get measurements and CSS attributes from inside the prototype.
Delivers Great Design Review Feedback
Figma supports in-app commenting in both design and prototyping modes, and the comment thread is tracked in Slack and/or email. There's no need to publish PNG files or perform constant updates to get feedback from a team using a third-party tool.
During design reviews, team designers can discuss their work on a large screen, record comments, and fix issues—all in Figma. This form of live feedback is not possible with other similar platforms, which require uploading to a cloud service to get team input.
Figma to WordPress: What's the Process?
Let's look at a quick step process for Figma to WordPress conversion.
Upload Your Design
The first step is to upload the full-size or original size JPEG file that you intend to convert to WordPress from Figma design.
To do this, you will have to click 'Open' followed by clicking on 'orage files' in the left pane of your computer window.
Following the instructions on the screen, you will see that your file is now opened in Photoshop and you can proceed with the conversion.
Position Your Design
The second step in the steps for Figma to WordPress conversion process is to select 'Window' from the menu of Photoshop. You can choose 'Fit to Window' to specify the position of your new window.
Size Your Design
After clicking on the size tab, you should select the exact size that you want your final design to be. Your final selection will be the width and height dimensions of the new window.
To make your design look as close to the original pixel-perfect design as possible, you can use the Feather option from Photoshop.
Benefits Of Figma To WordPress Conversion
Since WordPress is the most popular blogging platform, getting a custom design made especially for your blog can be very beneficial in increasing the number of targeted hits that will result from your content on your website.
Helps You Build a Unique Web Design
It is possible that many of your visitors will not be familiar with the different features of WordPress and thus, they will not click on your links if you do not provide a unique design that offers the benefits of Figma to WordPress Conversion.
Provides Better Customer Experience
A professional design for your website can increase the number of hits without having to increase the number of words in your content.
By using Figma in your web design, it'll ensure that you provide your visitors with the best experience possible. Your WordPress design will look more professional as you can use designs created in Figma.
Using Figma in a WordPress website offers a unique way of making your website attractive while also providing several benefits to your business in general.
You will be able to provide your customers with a better browsing experience while also increasing the number of conversions that will result in more sales.
Ensures Good Reputation
When you use the Figma theme in your web design, you can make it look like one of the popular websites of your industry.
Many customers will expect your website to look exactly like the websites that you are familiar with, and that includes your logo, color scheme, and overall layout.
This can help you to create more trust among your customer base, which means that you will be able to convert more hits into sales.
Facilitates The Use Process
Converting Figma to WordPress involves a simple set of steps that can be easily followed. By following them, you'll be able to gain more exposure in your industry while increasing your customers with an impressive Figma theme design.
If you are looking for a way to improve the appearance of your website while also increasing the number of visitors that will visit your site in the long run, then you may want to consider Figma to WordPress conversion.
Figma to WordPress: Is It Worth It?
Figma is the most popular design platform in the industry, out of all the major platforms.
It uses the fewest resources possible, allows you to create animated prototypes, displays CSS, and assures the most efficient real-time collaboration possible.
Figma is easy to understand, well-thought-out both in terms of interface design and functionality, and it works on any device.
Looking for a Figma to WordPress conversion service? FigmaFy is it! We can turn Figma designs into fully functional WordPress sites quickly and in a pixel-perfect manner.
So, get started today and make the most of the best Figma converting solutions available!