Adobe XD is one of the widely used design tools used by designers worldwide, and for a good reason. As the name suggests, Adobe Experience Design is a vector-based UI/UX design tool that enables designers to build prototypes of anything, starting from a website to a smartphone. However, even though you can create beautiful designs, this software does not enable its users to convert XD Design to code, for example, HTML or CSS. And that is where plugins come in, which works as a third-party tool to provide designers the ability to convert XD design to code. Read on as we dive in to discuss everything related to the process of converting XD design to code.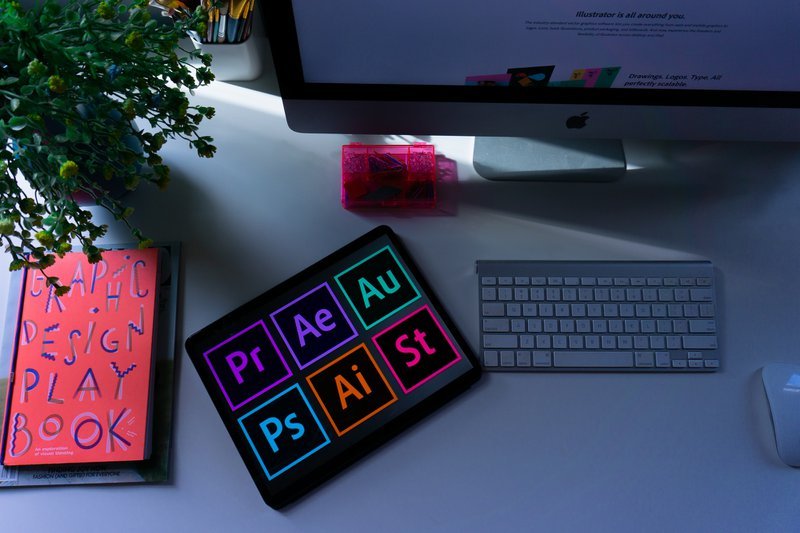 Table Of Content
What is Adobe XD?
But before we dive in, let us discuss what Adobe XD is? Adobe XD or Adobe Experience Design is a design platform that allows you to collaboratively craft your prototype with your team and bring your visions to reality. Whether you are in the ideation process or the product developmental stage, Adobe XD allows you to tailor your designs as you want.
This vector-based platform works both on Mac and Windows and lets you navigate your work through different mediums. It is an easy-to-use interactive design tool used by designers and developers around the world for design processes. Among the other features of Adobe XD, some of them are worth mentioning, such as 3D transformation tools, animation tools, resizing, repeated grids, and many more.
So, how does Adobe XD make the design process interactive? From the ideation, wireframing, and iteration process to creating an MVP, Adobe XD allows designers to collaborate with the entire team by sharing the process in real-time. And with Adobe XD, the team members can leave feedback by commenting directly on the website. Additionally, it offers both paid and free versions to its customers, with paid plans starting from $9.99 per person and $22.99 for businesses.
Now, even though Adobe XD enables you to create realistic prototypes, it does come with some setbacks. And one of them is that it does not allow users to export your prototype design to developers to code. And that is why designers have to use third-party plugins to export their Adobe XD files and convert them to code.
Why You Need To Convert XD Design To Code?
This part is to give you a brief idea of why designers need to export their prototype files and convert them to code.
You will need both HTML and CSS to build a website and, in some cases, Javascript as well. The typical workflow function in a way that a designer first creates the prototype version with the UI/UX software. Then the next step for the designer is to export the file to a developer who is going to code the prototype version in platforms such as HTML5, Dreamweaver, WP, or other technological platforms. Since files are converted to appropriate formats when exported, the files are already ready to use for coding.
However, the issue here is that Adobe XD does not enable users to export to HTML or CSS features. With that said, there lies an option named Discover Plugins within the Adobe XD software that allows users to search for appropriate plugins. Thus, this not only provides you the access to directly post prototypes on the website but export them to developers for the developmental process as well.
How To Search For Plugins In Adobe XD?
Now, there are many plugins you can use to export your prototypes. In order to search for plugins in Adobe XD, you need to follow the following procedure:
Select plugins in the menu option

Go to discover plugins

Then search for keywords
Now, the keywords you search will depend on whether you are trying to convert the files to HTML or CSS. Then Adobe XD will generate results based on your requirements.
Plugins You Can Use To Convert XD Design To Code
There are many plugin options that you can opt for depending on your business needs. However, we have listed down and talked about some of the most useful plugins you can use to convert your XD design to code.
Anima Plugin
Anima is one of the widely used plugins for Adobe XD. With the help of the Anima plugin, you are allowed the benefit of attaching links, adding breakpoints, and converting the designs to HTML or CSS code.
Anima comes with a bundle of features. For instance, its adaptive screen sizing helps you to resize pictures, its embedded media and animations feature allows you to be creative with your design. Moreover, if you are using Adobe XD to create sign-up forms for your website, you can easily create one using Anima. Once you export the file, the prototype form becomes fully functional.
In order to export using Anima, you will need to download Anima, get started with the Anima pro plan, and then create your prototype using Anima. Afterward, you will be able to export the prototype design and convert it to code from the Anima app or within Adobe XD.
Web Export Plugin
If you are going for a manual approach to code, then Web Export is the way to go for you. In addition to providing a manual control to CSS coding, Web Export allows customers to export files using HTML and apply different edits and styles with the already existing prototype designs.
Web Export comes with a few features, such as enabling customers to apply styles and designs while they export their files to HTML and CSS. Moreover, designers can edit and adjust the number of pages they want. On top of that, it comes with a bunch of advanced techniques and controls.
If you are already familiar with how to export to CSS and HTML, then Web Export is the best option for you, as it provides you the access to structure web designs in a way CSS and HTML can adapt. So, you can use it as an extension to your existing files and utilize this third-party plugin to convert XD design to code.
Fireblade Plugin
Unlike Anima and Web Export, Fireblade offers you the ability to export files to REACT, REACTIVE-NATIVE, and LIT ELEMENT. So you are getting additional format choices when it comes to Fireblade.
Fireblade is the way to go if you are looking for a versatile plugin that is going to provide you access to different language support. It has a simple UI for defining parameters, and the process of exporting the files is uncomplicated. With that said, Fireblade lacks some of the advanced settings and features that Web Export and Anima deliver.
For instance, you can add files and integrate designs within the file. However, there is a limit to the number of integrations you can make to the files.
How To Choose The Right Plugin?
UI/UX designers had been struggling all these years to find the ultimate tool that could help them to do wireframing, create mockups or prototypes, etc. And the search for it finally ended when Adobe XD was introduced to them. This app seemed like the perfect tool to create high-fidelity designs within fewer hours.
Adobe XD is constantly adding newer features for its ever-increasing user base. With its third-party plugin feature, designers can convert XD design to code without much trouble. However, there is no 'one-size-fits-all' rule when it comes to selecting a plugin.
Final Words
Your decision of choosing a third-party plugin will depend solely on the format you want your XD file to be after you export. Moreover, factors such as the type of work that you are doing, whether you are designing a website, an app, or a smartwatch, will also impact your decision.
So, what plugin are you going to choose to convert your XD Design to code?